Your Trusted Fire Code Partners for Over 25 Years
As the first provider in Canada for fire protection and life safety systems to be listed by ULC, FCS Fire Ltd. is your go-to partner for all fire code assessment and training needs! Choose from our list of services to get started, or reach out to book an info session.
Does your building pass fire code requirements?
Get a free assessment now!
Who We Are
With over 25 years in the making, FCS Fire Ltd. is made up of a dedicated team of fire code experts who never cut corners. We consistently keep up to date with fire code requirements and regulations, guaranteeing our clients the best service no matter their business or situation. Want to hear more?
We're Proud Members and Participants Of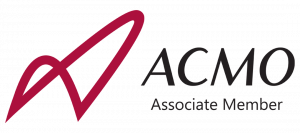 Fire code regulations can be complicated! Visit our resources page for helpful articles, downloadables, and our most
frequently asked questions
. Partnering with FCS Fire creates confidence in your teams and business.
Middlesex Condominium Corp
Although our building presented some challenges, FCS worked with the local electrical company to identify how these challenges could be addressed to complete the wire installation. In the end the project was completed successfully and continues to work seamlessly.
The training has been invaluable, and it pointed out that while intentions were good many of our actions were not correct and in "life and death" situations seconds make a difference. The building audits, record keeping audits and staff responsibility assessments are a MUST in my opinion for any corporation charged with the responsibility of managing buildings and staff.
Throughout the two week period we had excellent communication from FCS with respect to work taking place, and problems discovered. The final report received also provided us with information on future budgeting recommendations for reserve fund planning purposes. In addition we received our annual Certificate of Inspection for building sprinkler systems. The end result is that we now have a better functioning system which was achieved at approximately 50% of the cost recommended by the original contractor.
I have had the pleasure of working with FCS Fire on multiple projects for almost 20 years now. They are an extremely knowledgeable and professional company. I would highly recommend them without hesitation.
Adam S. Rapp, R.C.M., O.L.C.M.
Condominium Manager, General Licence
Thank you Tom, I am so impressed and thankful for the job you and the rest of FCS have done. The [Part 7 smoke control testing] report has been sent to TFS and now my feet are "out of the fire".